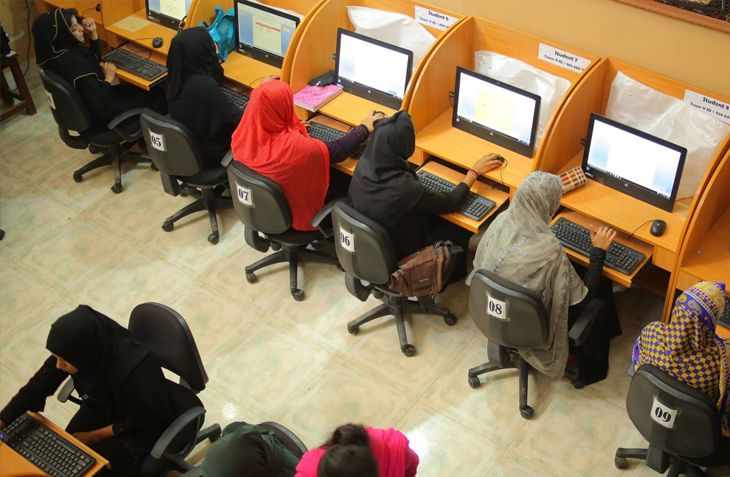 Lately, there have been huge improvements in tackling gender gap in Pakistan. Pakistani women today are bound to feel more confident in participating into the corporate sector, the private and public areas, and access health and education services. Luckily, women don't need to hang tight for another age before they start bridging the gap as Digital Institute of Pakistan (DIP) has plans to empower these women to become financially dependent.
Women can find a specific niche of interest, master its concepts, learn the art of selling and persuasive marketing, and earn a handsome amount from the comfort of their homes.
Following are some of the programs proposed by Digital Institute of Pakistan (DIP) that women can take part into and start their venture.
Operating a Computer
Employers around the globe seek for professional candidates who are well-versed in computer based technical skills.
Digital Tools for Productivity
Maintaining productivity at work can be difficult – especially nowadays with the number of distractions available to us at the tips of our fingers.
WordPress Designing & Development
Powering up more than 38% of all the websites on the internet with consistent growth, WordPress can easily boast on its bright and sustainable future. CMS: 68%
Graphics Designing
In our visually saturated world, graphic designers are more important than ever, since they help filter the visual cacophony that we're bombarded with every day.
Facebook Shops
Facebook Shops make it easy for businesses to set up a single online store for customers to access on both Facebook and Instagram.
Digital Marketing
Digital marketing skills are in serious demand and the digital skills gap is set to widen, the job market is booming and brands are putting more of a focus on digital marketing than ever before.
Copywriting for Business Development
Technology is not yet able to create ideas that humans can, as long as there is digital media, there is a copywriter.
Freelancing
Freelancing is a fast and affordable way to get started working as your own boss, often from the comfort of home.
Social Media Marketing
Use of social media platforms to connect with your audience to build your brand, increase sales, and drive website traffic.
Business Communication Skills
Good communication skills are essential to allow others and yourself to understand information more accurately and quickly.
Selling Digital Products
Infinitely scalable, unattended logistics, low upfront costs.
Earning with YouTube
Today, many earners consider YouTube as a central part of their online income strategy.
Art of Selling & Persuasion
Learning to sell is the most fundamental and important ability that we should be constantly working on crafting and honing.
In-Family Event Photography
Society loves to celebrate special events such as weddings and birthdays. Equip yourself with technical skills to capture lifetime moments.
In-Family Event Planning & Management
Not just limiting to capturing the lifetime moments, but planning and managing an event effectively is a skill that is looked forward to.
Virtual Assistant & Customer Support
Having a firm understanding of productivity tools and computer operations, virtual assistants are one of the most demanding jobs online.
So what are you waiting for? Join the awesome classes at Digital Institute of Pakistan (DIP) and let's transform our lives together! Click here!